23rd International Congress of Biometeorology
May 14-17, 2023
Tempe, Arizona, USA
Hosted by the Global Futures Laboratory at Arizona State University
Abstract Submissions
Abstract Submissions Open
Nov 1, 2022
Abstract Submissions Close
Jan 31, 2023
Acceptance Notifications
Feb 17, 2023
Registration opens
Jan 27, 2023
What is biometeorology?
Biometeorology is an interdisciplinary science studying the interactions between atmospheric processes and living organisms – plants, animals and humans. The most important question that biometeorology answers is:
How does weather and climate impact the well-being of all living creatures?
The International Society of Biometeorology strives to be the most comprehensive international organization bringing scientists together whose work is motivated by this overarching question.
Who should attend?
Scholars from a wide range of academic disciplines will find compelling presentations and dialogue at the International Congress of Biometeorology. Topics represented at the Congress will include: aerobiology, agricultural biometeorology, agricultural meteorology, animals, climate change and ecology, climate and health, climate and society, climate and tourism, epidemiology, forests, humans, phenology, the thermal environment, and urban biometeorology.
Students and other young scholars, representatives from low- and middle-income countries, and those looking to expand their cross-disciplinary engagement are especially encouraged to attend.
What is the Congress theme?
The theme for the 2023 International Congress of Biometeorology is Urban to Global Sustainability. The theme is inspired by pioneering role of cities in the American Southwest that are striving to meet intersecting challenges related to climate, water, and energy, while supporting rapid population growth and economies that meet the needs of all people. The Congress theme recognizes the unique role of these and other cities in advancing sustainability science and solutions that can yield global benefit. Biometeorologists are especially well positioned to make meaningful contributions that advance urban and global sustainability.
Tromp Foundation Award
The Tromp Foundation is excited to share that Loïc Gillerot from University Gent and University Leuven, Belgium will be awarded the Tromp Foundation Best Paper award at ICB in May for their paper on "Forest structure and composition alleviate human thermal stress". Loïc will present this work at the congress.
Local Organizing Committee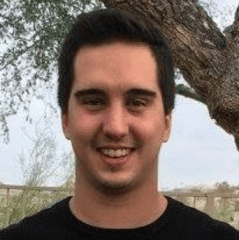 Scientific Program Committee
Australia
Marie Keatley
Angela Lees
Paul Beggs
Poland
Magdalena Kuchick
Alicja Bortklewicz
United States
Adam Kalkstein
Dave Hondula
Lance Watkins
Kathryn Conlon
Dan Vecellio
Liang Liang
Theresa Crimmins
South Africa
Jennifer Fitchett
New Zealand
Karin Schütz
Slovenia
Tanja Cengar
Sponsors
Partners